Opening 2022
Two New Schools Now Accepting Registrations!
Brand new Public and Separate schools will be opening in the Keswick community in fall 2022. Joan Carr Catholic Elementary/Junior High School will be located in Keswick Landing, at 1140 Keswick Drive SW, with Joey Moss School down the road at 1905 182 Street SW.
Both schools are now accepting registrations for the fall. View school tours or learn more about registering by visiting their websites or following along on Instagram!
Joan Carr School Website
Joey Moss School Website
Phases 14 & 15 Now Selling
Keswick on the River's Final Phases

Including NEW rear drive estate homes
Lot sales are now open in Keswick on the River's final phases 14 & 15. Buyers interested in purchasing a new home in this premier location are encouraged to contact a sales representative today as lots are going quickly.
Contact Our Sales Team
View Lot Map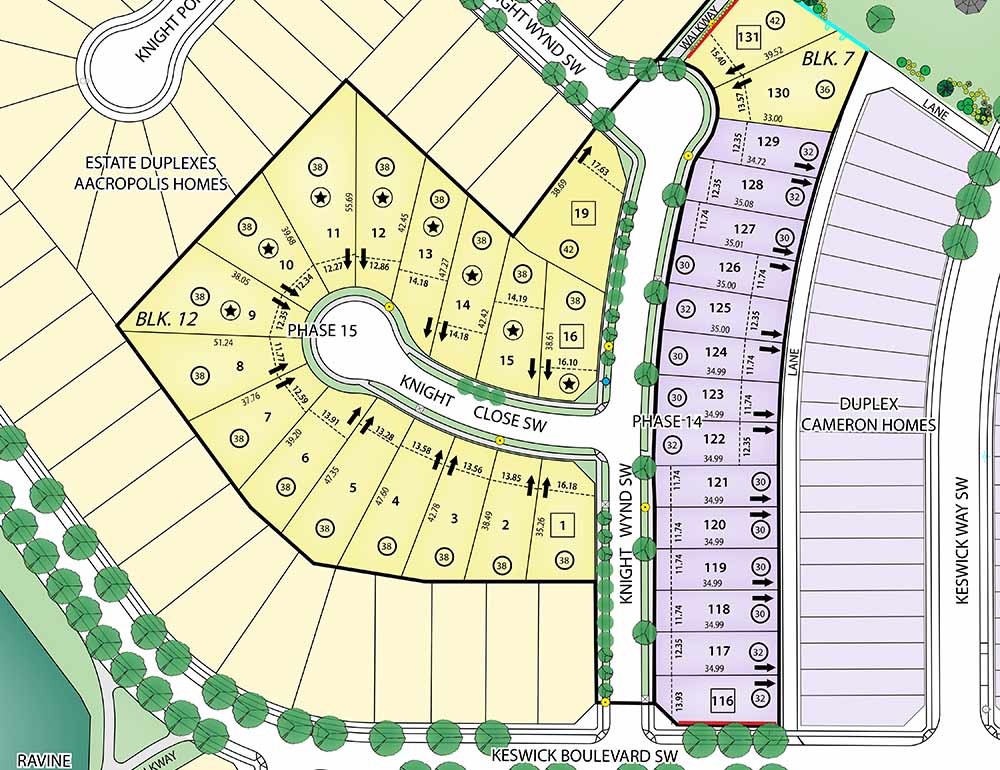 Traditional, Timeless Beauty
Explore the Amenities
Looking for a traditional, established community with an old world feel? Keswick on the River is a premier location for homeownership. Tucked between the banks of the North Saskatchewan River and an environmental reserve, Keswick is perhaps the most revered community our city has ever seen.
River Valley Location
A Southwest Edmonton community overlooking the North Saskatchewan river and an environmental reserve.
Location Features
Education & Schools
Keswick on the River is in close proximity to some of Edmonton's best public and Catholic schools.
Nearby Schools
Shopping & Retail
Keswick is perfectly located only minutes away from The Currents of Windermere, popular restaurants, and more.
Retail Amenities
Keswick on the River
Explore our Video Tour
Keswick on the River
Check Out What's New on Instagram